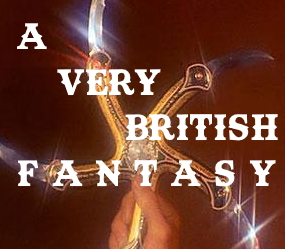 In this special we travel to the crazy and disjointed world of Krull.
Chris and Paul have for many years wanted to discuss fantasy films, a genre they both love. Lockdown has given them the opportunity and for one episode only (unless its really successful) they are becoming A Very British Fantasy.
So get your Glaives ready, gather as many young actors before they get famous and someone with one eye and try to work out whats going on. 
(By the way I realise that Bernard Bresslaw has also appeared in Doctor Who, before you all write in) 
Let us know what you think of this experiement by contacting us at:
Facebook: http://www.facebook.com/averybritishhorror
Twitter: @verybrithorror
Email: averybritishhorror@gmail.com
And please leave us a nice review. Thanks