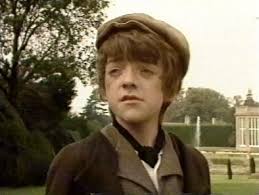 Bonus episode as we get to speak to Tony Sands, who played Tom in Moondial.
We talk about Moondial itself, Jacqueline Pearce and what Tony is currently doing.
Tony can be found on Twitter @TonyRDB
Tony's film Echoes of the Passed can be found here 
https://www.youtube.com/watch?v=pfD8LVXYDyo
Unrestricted View can be found here:
https://www.unrestrictedview.co.uk/
The Hen and Chickens Theatre is closed at the moment. Details about how to help it during the current poandemic can be found on the website.
You can contact us in the following ways.
Facebook: www.facebook.com/averybritishhorror
Twitter: @verybrithorror
Email: averybritishhorror@gmail.com